We are proud of our committed and diverse staff driven by our common goal to create lasting wellbeing for children and families.
Sabrina Luvene, LLMSW
CEO
I have had the pleasure of working in the Detroit Public Schools for over 15 years as a paraprofessional in the special education department. I've observed that a large population of students are being raised by struggling single mothers in underserved communities. The need for teaching our children about resilience is of great importance. However, in addition, I've noted that the children's capacity to retain the information and coping skills received from school has a very limited impact, because of the unstructured and unsupportive environments. Observing many preventive situations motivated me to connect more to community resources, political officials and families in the underserved communities. Before resigning from the DPS school district, I was determined to help this population. So I returned back to school and received my Bachelor of social; work, while working as a single mother and foster mother of teenagers, I continue to pursue my Master of Social worker from Spring Arbor University 2015 successfully and I became committed to building family resilience, by educating at-risk pregnant women on how to stay healthy. As well as keeping their children healthy in the uterus and after birth. I felt a need to service and mentor moms, to create a strong structure of mutual support. As well as, foster and support a safe and nurturing space for families and infants. My vision is to provide effective, efficient and high-quality service visits. Develop comprehensive service plans for mothers, fathers, caregivers and infants. also an extremely capable professional with a high tolerance for stressful situations and the ability to recognize a client's needs and evaluate alternatives to ensure their satisfaction.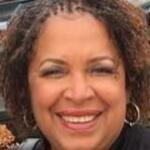 Rhonda Chaffin, LMSW
Rhonda Chaffin is a native Detroiter. Rhonda is a licensed master's Social Worker who specializes in Clinical and Macro Work. She holds a Bachelor of Science Degree in Psychology. Both from Wayne State University. Rhonda has worked for over 30 years with infants, toddlers, adolescents, and adults. Rhonda continues to receive countless awards, accolades, and honors for her work in homes, schools, and in the community. Rhonda is currently specializing in serving underprivileged infants and their mothers with the NIA Agency.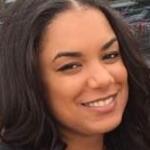 Amber Rouse-Holloway, ESQ, LBSW
Amber Holloway was born in Southfield, Michigan and raised in Detroit. Amber received her bachelor's degree in Social Work from Oakland University in Auburn Hills, MI.Throughout her undergraduate career, Amber was an intern for for various non-profits in Oakland County, most times focusing her efforts on women's issues. Amber went on to work as a Home Visitor specializing in assisting mothers with young children in underserved populations. In an effort to further change in the community, Amber attended Law School at Thomas M. Cooley Law School in Auburn Hills. Amber became licensed to practice in the state of Michigan in 2015.